I would like to thank all of our friends and family for your amazing support of Erin as she gets ready to compete in the NHD National Contest at the University of Maryland in a little over a week. Your words of encouragement and financial contributions have been an absolute blessing. Early on, we contacted several local and national organizations to ask for assistance and so far Erin has benefited from the generosity of the the Waukesha Elks and the American Rosie The Riveter Association. Additionally, she received a grant from the Hamilton Education Foundation (a charitable body associated with our school district) to pay for her registration fees.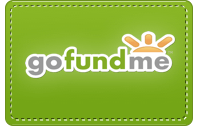 On top of all that, I have been truly amazed by the support shown by everyone through Erin's GoFundMe page. It is wonderful how small amounts from many people can make quite a difference. We are so happy that nearly two-thirds of Erin's travel, food, registration, and lodging costs are taken care of by your kindness.
Thanks again to everyone! We are looking forward to an amazing experience at the University of Maryland and in Washington, DC soon.